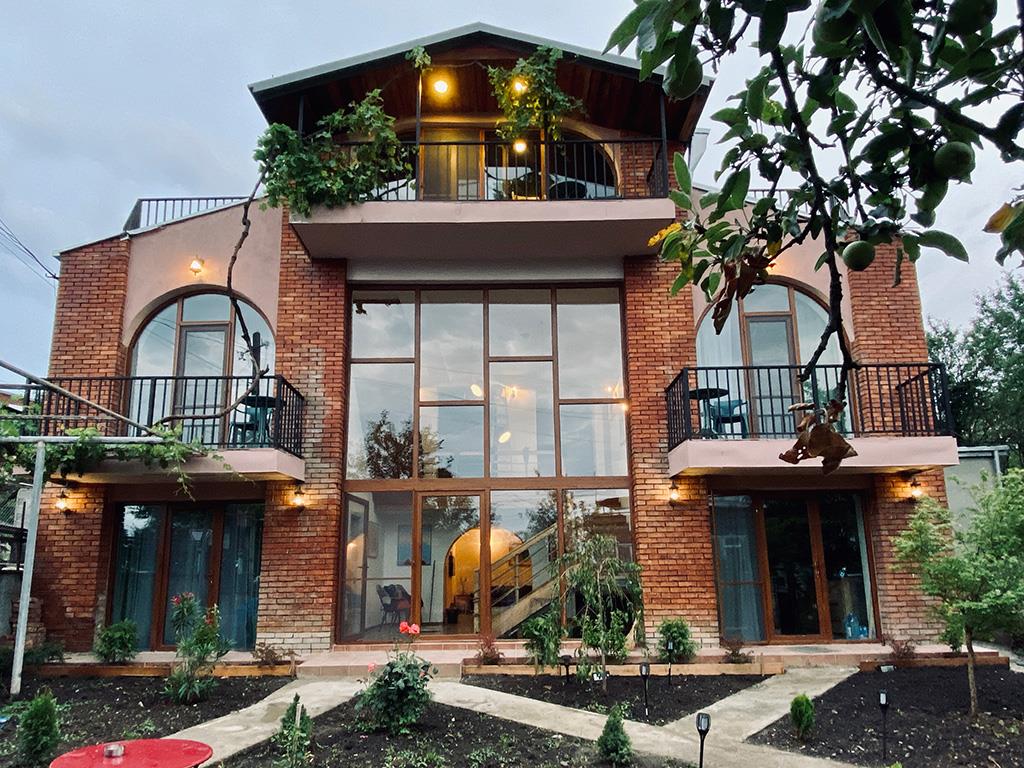 "
Get acquainted with Hestia - a concept Hotel located in Telavi, Kakheti, on a cooling slope of Zuzumbo mountain. Our interior has a distinguished feel of home-like warmth and coziness blended with modern architecture. Six comfortable rooms, rooftop terraces and mansarde with panoramic views of Kavkasioni mountain range, house-wine cellar and a room with fireplace for wine degustation, tasty breakfast and cocktails crafted specially for you, await at our Hotel.
"
When entering, you feel the home-like environment. Our Hotel does not have a manager, but rather a host. Although, unlike guest-houses, where you live with a host, we provide privacy and hotel quality comfort.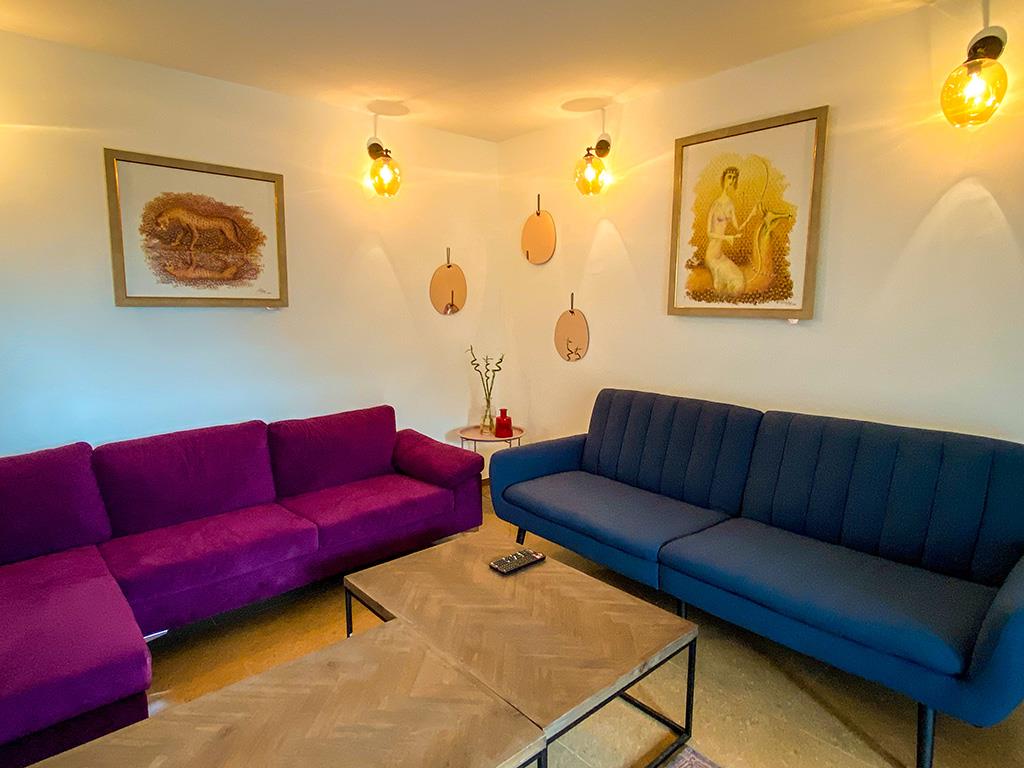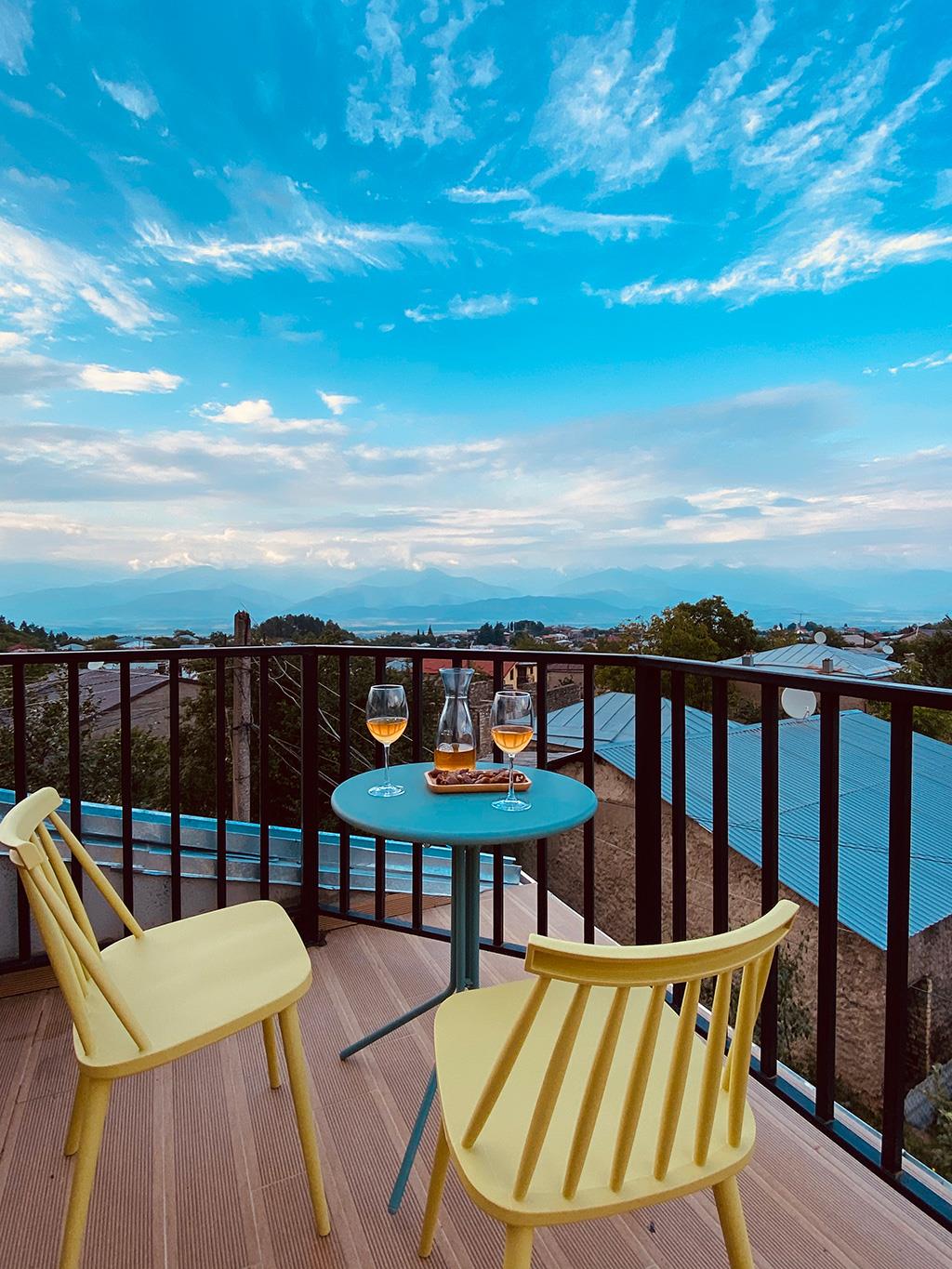 "
We gave much thought to the environment - our guests have tiring days full of impressions, emotions and memories; once returned they appreciate cozy, quiet atmosphere, home relaxation, pleasant music and lovely evening. Therefore, when designing the interior, our prime intent was to create a calming, visually appealing environment. The preference was given to pastel colors, minimalist style and natural materials. It is our goal to provide you with everything you need for a relaxing vacation.